Skip to Content
ClearCorrect™ Braces in New Orleans and Gretna, LA
ClearCorrect™ is a braces alternative that eliminates the discomfort and unsightly appearance that comes with metal braces, resulting in a comfortable, convenient treatment. Connell Family Dentistry offers this treatment to residents of Metairie, Gretna, New Orleans, and the neighboring areas of Louisiana.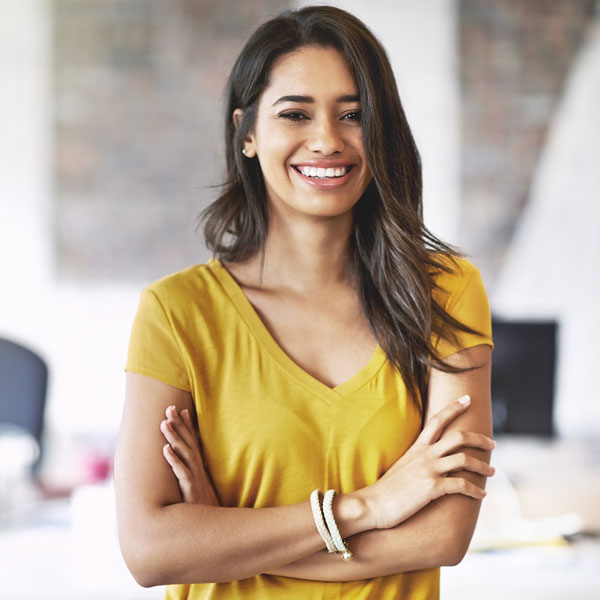 What Are ClearCorrect™ Braces?
ClearCorrect™ Braces are a braces alternative that can correct the alignment of the teeth to produce a healthy, functional smile. This is an ideal treatment for addressing crowded, spaced, crooked, or misaligned teeth without the use of braces. ClearCorrect™ Braces use a series of clear aligners, much like Invisalign®, to gradually shift the teeth into the appropriate position. With this treatment, patients can enjoy the benefits of braces without the discomfort and unwanted cosmetic appearance.
How Much Do ClearCorrect™ Braces Cost?
The average cost of ClearCorrect™ Braces are (COST), but this cost can vary depending on the extent of treatment necessary. ClearCorrect™ Braces tend to be a more affordable treatment than Invisalign® and other braces alternatives. In some cases, your dental insurance provider may cover a portion of the cost of ClearCorrect™ Braces treatment. Additionally, Connell Family Dentistry accepts financing through Lending Club and CareCredit® to help make this and other treatments more affordable.
How Do ClearCorrect™ Braces Work?
ClearCorrect™ Braces involve the use of clear aligners that gradually shift the teeth into place. Your treatment will involve several sets of aligners, which you will swap out as your teeth move and your progress through the treatment. Each set of aligners will be worn for a few weeks until it is switched out for the next set as advised by Dr. Connell. After wearing all of the sets for the appropriate amount of time, your treatment will be complete. ClearCorrect™ Braces eliminate the frequent appointments and adjustments required throughout a traditional braces treatment.
Do ClearCorrect™ Braces Hurt?
The ClearCorrect™ Braces treatment is comfortable, especially since it doesn't include the metal appliances involved in braces. However, patients may experience minor soreness in the mouth upon switching aligners. This soreness typically fades within a few days, but we recommend keeping softer foods around until the soreness fades.
How Long Will I Have to Wear ClearCorrect™ Braces?
The duration of your ClearCorrect™ Braces treatment will depend on the position of the teeth at the beginning of treatment. Some patients are able to achieve their desired results in a year, while it may take longer for other patients. You will also have to be responsible with your treatment in order to obtain the best results. During your consultation, Dr. Connell will give you an estimate for the length of your treatment.
Will I Have to Avoid Certain Foods During My ClearCorrect™ Braces Treatment?
ClearCorrect™ Braces are removable, so patients can remove them in order to eat, brush, and floss like normal. Patients will be able to eat any foods that they like after their ClearCorrect™ aligners are removed. However, it is recommended to wear your aligners for 22 hours a day. They should only be removed for these activities, or you may not achieve your desired results in the estimated time frame.
If you are considering ClearCorrect™ Braces, contact Connell Family Dentistry today to schedule your initial consultation. We offer this treatment to patients living in and around Gretna, New Orleans, and Harvey, LA.
Let Connell Family Dentistry Take Care of Your Smile