Skip to Content
Cosmetic Dentist in Gretna, Louisiana
For Gretna patients with discolored and crooked teeth, there are numerous ways to correct these flaws. Connell Family Dentistry provides patients with veneers, ClearCorrect™ Braces, and Zoom!® Whitening to rid your smile of flaws.
Serving Cosmetic Dentistry Patients in Harvey, Belle-Chasse, and Marrero, Louisiana; Your happiness shines through your smile, and when you feel great about your smile the whole world can see it. If crooked, discolored or unevenly spaced teeth embarrass you then Connell Family Dentistry offers its Gretna patients a solution with cosmetic dentistry.
Connell Family Dentistry has served thousands of patients, establishing itself as one of the leading Gretna cosmetic dentistry by giving patients the smiles they have always longed for.
Gretna Office
137 Bellemeade Blvd, Gretna, LA 70056, USA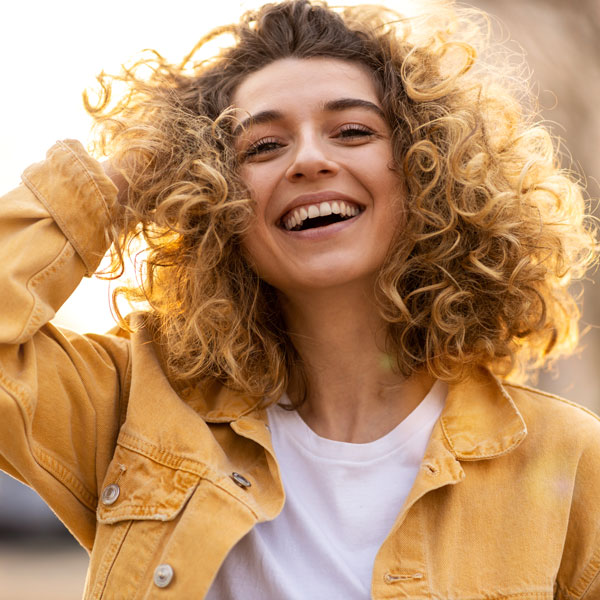 Gretna Cosmetic Dentistry – Connell Family Dentistry
Cosmetic dentistry allows patients to have the smile that they have always wanted with a simple correction of the teeth. Connell Family Dentistry is extremely skilled in working with their Gretna patients to perfectly align and brighten teeth to give you the movie star smile you deserve. There are so many procedures offered at our office that we recommend you call our office today to schedule an appointment and begin your journey to a brighter smile.
With cosmetic dentistry you can achieve the perfect smile by whitening, straightening, and covering up teeth that are hindering the beauty of your smile. Connell Family Dentistry is able to create the perfect color, shape, and size of your teeth to create the ideal smile for its Gretna patients.
Am I a Good Candidate for Cosmetic Dentistry in Gretna, Louisiana?
Patients in Harvey, Belle-Chasse, and Marrero have been choosing Connell Family Dentistry's services for some of the following flaws they have found in their smiles:
Unevenly Spaced Teeth
Discolored Teeth
Crooked Teeth
Chipped or Broken Teeth
Look through our amazing before and after images of Gretna cosmetic dentistry patients to visualize what Connell Family Dentistry can do for your smile.
Connell Family Dentistry consistently amazes its patients with the transformations they perform with smiles. We pride ourselves on offering the highest quality of skill and care and are eager to work with you to help achieve all your dental goals.
Let Connell Family Dentistry Take Care of Your Smile