Skip to Content
Teeth-Straightening Solutions With Adult Orthodontics
Orthodontic treatments aren't just for children and teens. At Connell Family Dentistry's offices in New Orleans and Gretna, LA, adult orthodontics is a specialty we offer to straighten teeth using exceptional options like Invisalign® and braces. If you have misaligned teeth, you can resolve this issue with an appliance that fits your daily life. Don't let the thought of unsightly brackets and wires keep you from achieving the smile you want. Orthodontics also helps you avoid dental issues resulting from alignment issues like crowded or spaced teeth.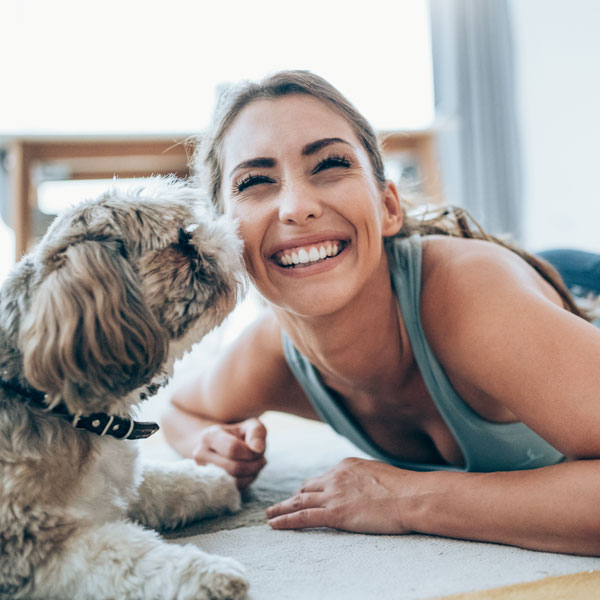 Clear Aligners
Connell Family Dentistry uses these clear, plastic aligners to adjust teeth like braces but without the brackets and wires. You can remove these aligners whenever you eat, brush, and floss, making it easier to keep your teeth clean and healthy. Your treatment duration depends on your alignment issue and its severity, and our dental team will advise you on how to care for your aligners and teeth with daily cleaning and oral hygiene.
When braces are necessary, adults' most requested orthodontic treatment option is invisible braces. You still get the same experience and results as traditional braces, but they do the job with minimal appearance. There's no need to worry about flashing a mouthful of metal during treatment since invisible braces blend better with your teeth than traditional braces. Treatment may last for months or longer, depending on your unique dental situation.
Braces for Adults
Sometimes, adults need braces to fix their dental alignment issues, so our dentists and staff make treatment as convenient as possible. There are many types of adult braces, and we will examine your oral condition and discuss which option fits your needs and budget. Our goal is to ensure we complete your treatment as quickly as possible while achieving your alignment goals. Braces are an excellent solution to various alignment issues, including overbites, underbites, crossbites, crowding, and spacing.
These clear, removable aligners gradually move your teeth into their correct positions while being nearly invisible as you wear them. You must wear them almost all the time and stay on top of your oral hygiene, and you will transition to new aligners every couple of weeks to continue the process. Your treatment duration depends on your condition, but some alignment issues can take as little as several months. Invisalign® can cost more than braces, but more and more insurance companies cover that cost.
ClearCorrect™ braces are another clear aligner system we offer at Connell Family Dentistry and a more convenient option than traditional braces. ClearCorrect™'s cost varies depending on which option you need, including Limited 6 sets of aligners, Limited 12 sets of aligners, and the most expensive Unlimited sets of aligners. These aligners are virtually invisible while wearing them and resistant to clouding. Treatment times vary between one and two years.
Let Connell Family Dentistry Take Care of Your Smile