Skip to Content
Dental Veneers & Lumineers
Dental Veneers and Lumineers in New Orleans and Gretna, LA
At Connell Family Dentistry, we specialize in cosmetic dentistry treatments as well as other dental services. We are proud to offer dental veneers and lumineers to residents of New Orleans, Gretna, Harvey, and the nearby areas of Louisiana.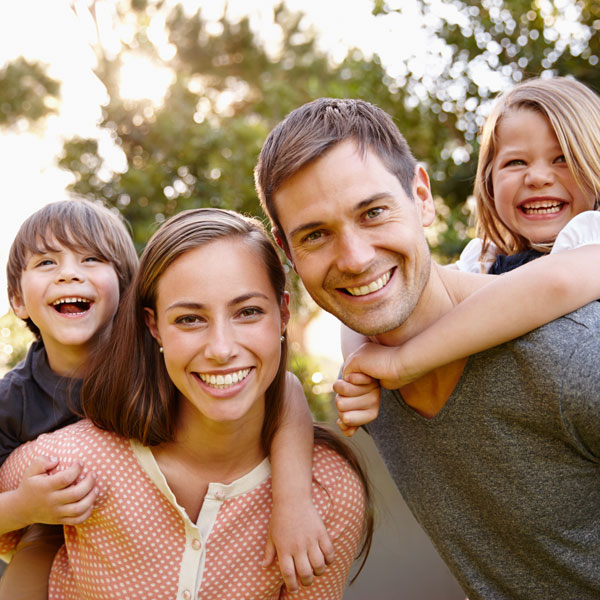 What Are Dental Veneers and Lumineers?
Dental veneers are durable shells that are placed around a tooth. These can be used to correct misshapen teeth, chipped or broken teeth, discoloration, or spacing between teeth. Lumineers are a type of porcelain veneer that serve the same purpose but are a less invasive option. Veneers and lumineers are custom-made to fit your teeth and will also match the color of your teeth, so patients can achieve natural-looking results that enhance their smiles.
How Much Do Dental Veneers and Lumineers Cost?
The average cost of dental veneers and lumineers is (COST), but this cost can vary depending on the number of teeth that require treatment. Veneers and lumineers are cosmetic treatments, so they will not be covered by insurance. However, Connell Family Dentistry accepts financing through Lending Club and CareCredit® to help make this and other treatments more affordable.
How Are Veneers and Lumineers Applied?
The first step in a veneer or lumineer treatment is to take impressions of the teeth. This allows us to create the veneer or lumineer for a perfect fit. For veneers, part of the tooth may be removed in order to produce a surface to securely bond the veneer to. Lumineers are designed to be bonded to the teeth without any preparation, which makes the treatment less invasive and potentially reversible. Whether you choose to get veneers or lumineers, they will be bonded onto the teeth to produce long-lasting results.
How Long Will My Veneers or Lumineers Last?
Veneers and lumineers are designed to last upwards of 10 years, but they are still susceptible to damage due to improper care. It is important to brush and floss your veneers or lumineers like you would your regular teeth. You may also want to avoid hard or crunchy foods to avoid damaging your veneers or lumineers.
To learn more about dental veneers and lumineers or to determine if this treatment is appropriate for you, contact us today. Connell Family Dentistry has locations in New Orleans and Gretna, where we serve patients from Harvey, Metairie, and the surrounding communities of Louisiana.
Let Connell Family Dentistry Take Care of Your Smile