Skip to Content
Bleaching Trays in New Orleans and Gretna, LA
If you are looking for an effective whitening treatment that you can do from home, you may want to consider bleaching trays. Connell Family Dentistry offers bleaching trays and other cosmetic dentistry services to residents of New Orleans, Gretna, Harvey, and the neighboring areas of Louisiana.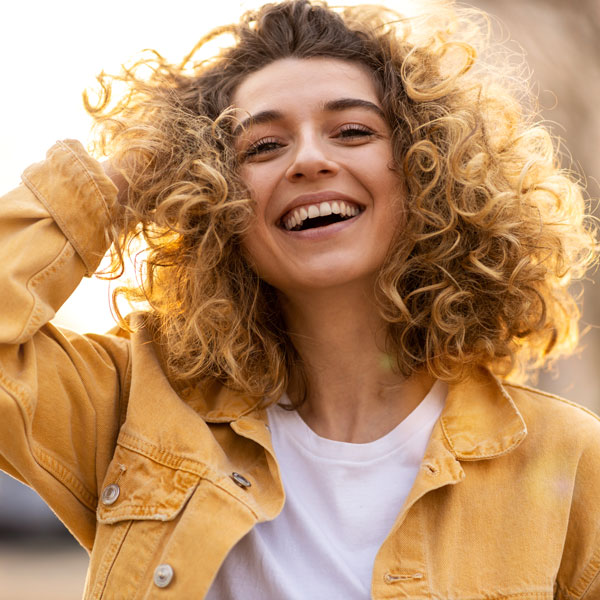 What Are Bleaching Trays?
Bleaching trays are a teeth whitening technique that can correct years of discoloration and staining. The trays are custom-fit to your teeth to ensure an even, effective teeth whitening treatment. After receiving your trays, you take them home for use with a whitening gel. Over time—and with regular use—your teeth will become brighter and whiter, producing a radiant smile that you can wear with confidence.
How Much Do Bleaching Trays Cost?
The average cost of bleaching trays is (COST). Since teeth whitening is a cosmetic treatment, it will not be covered by dental insurance. However, Connell Family Dentistry accepts financing through Lending Club and CareCredit® to help make this and other treatments more affordable.
How Do Bleaching Trays Work?
To create your bleaching trays, Dr. Connell will take an impression of your teeth. These impressions will ensure that your bleaching trays fit snugly around your teeth for optimal whitening results. To use your bleaching trays, you will fill them with a whitening gel. Once the trays are filled, you place them on your teeth. The gel will gradually whiten your teeth as they are worn, producing a brighter smile.
How Often Should I Wear My Bleaching Trays?
Patients should wear their bleaching trays for a few hours a day. Patients should continue to wear their bleaching trays daily until they achieve their desired results, although results should be visible within a few days. Some patients may need to wear their trays for longer than others depending on the initial color of the teeth. Your trays should last for the entire treatment, and additional whitening gel can be provided if required.
To learn more about bleaching trays or to try them for yourself, contact us today at Connell Family Dentistry. We offer these and other cosmetic dentistry services to patients living in Metairie, New Orleans, Gretna, and the surrounding communities of Louisiana.
Let Connell Family Dentistry Take Care of Your Smile