Skip to Content
Orthodontics in New Orleans and Gretna, LA
Orthodontic treatments can help patients achieve a straight, healthy smile that enhances oral health and tooth function. At Connell Family Dentistry, we offer a number of orthodontic solutions to residents of New Orleans, Gretna, Harvey, and the nearby areas of Louisiana.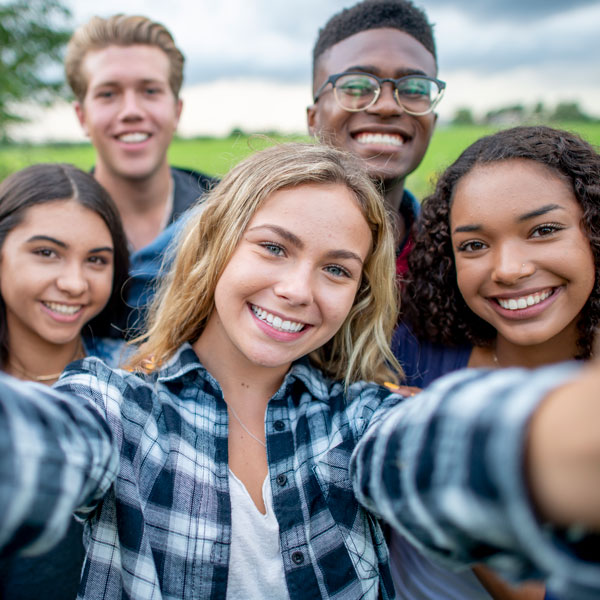 What Are Orthodontics?
Orthodontics focuses on enhancing the alignment of the teeth and jaw in order to produce a functional, healthy bite. For years, orthodontic treatment has involved braces, which have a reputation for being uncomfortable and unsightly. Fortunately, there are several advances in orthodontic care that have resulted in alternative treatments that can produce straight, healthy teeth without the use of braces. At Connell Family Dentistry, we are proud to offer braces-free orthodontic treatments to help our patients achieve beautiful smiles without all the hassle.
What Orthodontic Treatments Are Available?
Connell Family Dentistry offers the following orthodontic treatments:
Invisalign®: Invisalign® uses clear, removable aligners to gradually shift the teeth to their ideal position. Invisalign® is an invisible, comfortable, and convenient braces alternative.
ClearCorrect™ Clear Braces: ClearCorrect™ uses invisible aligners much like Invisalign®, but is a somewhat simpler and more affordable treatment.
What Are the Primary Benefits of Orthodontics?
If your teeth are crooked and misaligned, you might be self-conscious when smiling and find yourself hiding your smile. Straightening your teeth through orthodontic treatment can help you feel more confident about your smile and be more willing to show it off.
About Connell Family Dentistry
We strive for patient satisfaction and comfort when it comes to orthodontic services in Harvey, LA. We want you to have a great experience and love the way that your teeth look. We also take a customized approach to each individual patient we see to ensure they are getting the best, personalized care.
To learn more about our orthodontic treatments or to determine the treatment that is right for you, contact us today. Connell Family Dentistry offers orthodontic treatments and a range of dentistry services to patients living in and around New Orleans, Metairie, and Gretna, LA.
Let Connell Family Dentistry Take Care of Your Smile